Sponsor Pictures
Bacon takes 9 minutes off of your life...

Doctor's say a piece of bacon takes 9 minutes off your life... I should have died in 1732
Pictures from Other Sites
Random Pics
Hat wearing instructions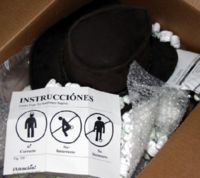 Maths Magic

A Formal Baby

Who told you to try them all?

Want Them Furry Again?

No Triceratops Riding

Must Return Shopping Cart

Cereal Killer