Sponsor Pictures
Bacon takes 9 minutes off of your life...

Doctor's say a piece of bacon takes 9 minutes off your life... I should have died in 1732
Pictures from Other Sites
Random Pics
Crazy Water Dog

Maybe Not the Best Way to Heat Your Pool

Too Tired for Coffee

Priceless Douche Bag Revenge

Grumpy Cat Does Not Show Love

I can do it drunker

The Free Fortune!

Horn to the Nads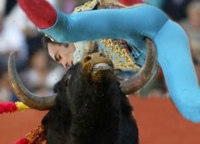 I'll Shred You

Fingerprint Characters