Sponsor Pictures
Bacon takes 9 minutes off of your life...

Doctor's say a piece of bacon takes 9 minutes off your life... I should have died in 1732
Pictures from Other Sites
Random Pics
You're Going to Need AC in Hell

Dysfunctional Driveway

Yeah, That's What Student Loans Are Like

Despicable Me Recycling

Halloween in bad taste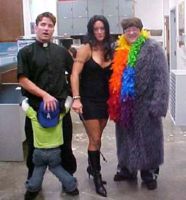 You're Upside Down!

Nothing Is Too Big For Amazon

Nillionaire

Silly Furniture

Unfriended... GOOD