Sponsor Pictures
Jackass Whisperer

Do not try to win over delusional people... You're not the Jackass Whisperer.
Pictures from Other Sites
Random Pics
Apparently This Guy REALLY Likes Mountain Dew

Cloud Invalidates Your Argument

Wacky Corn Labeling

Snowmen, Texas Style

Wave Hair Nailed It!

Egg Torture

Are You Going to Have an Eggceptional Christmas, Too?

Butt flame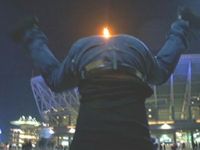 The Ultimate Ironic List