Sponsor Pictures
Leave Killer Bunny Alone

Bunny and scary wolf: Go Away. I'm having a bad day.Bunny & bones: Some people just don't listen.
Pictures from Other Sites
Random Pics
Drunk Horse Girlfriends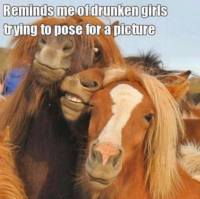 He Must be Famous

Whoops! No, You Can't!

I tell you what to think

Eucalyptus Makes You High?

Get. Down. Now.

Bogus Chick Line-Up

Occupy Antarctica

What's So Bad About Ohio?!

A REALLY Bad Pilot