Sponsor Pictures
My Insane Dog

Crazy looking dog: I bought a dog once. Named him "Stay". "Come here, Stay!" He's insane now.
Pictures from Other Sites
Random Pics
Is She Planking? Is She Dead?

Animal Rules

Break the Law

Crabby Dicks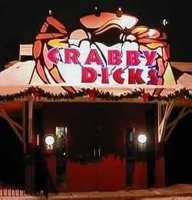 Don't Be a Coffee Vending Machine

Do Tough Guys Show Their Holiday Spirit?

Fightin' Hands

Searching for Rudolph's Dad...

Grandma took her meds.

The Alligator's Lunch