Sponsor Pictures
Gangnam What?

Man trying to learn Gangnam style from Psy: How teh F**k do you do this shit?
Pictures from Other Sites
Random Pics
Is It Or Isn't It?

Bathroom Assistance

Boredome + McDonalds

Rabbits... and Tinfoil Hats...

Free Nobel Peace Prize

Doggy Wants to be a French Girl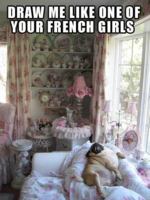 Your New Job SUCKS!

Grumpy Cat Does Not Show Love

Dobby Cat

Don't Lick the Van!