Sponsor Pictures
Confidently Awesome Cat

Cat reading newspaper: I don't care what you think of me! Unless you think I'm awesome - in which case you're right! Carry on...
Pictures from Other Sites
Random Pics
If only my wife was this dirty

A Jealous Woman

Monkey Butt Tattoo

LOL!...

Who Knew Make-Up Could Provide Such Great Comic Relief

China versus Germany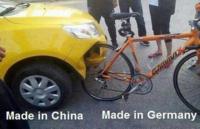 Office - Tetris Style

Cloud's Gonna Knock the Sun Out!

You Know That Hat Looked Familiar

Kitten w/ teddy bear