Sponsor Pictures
Plumber's Crack Camouflage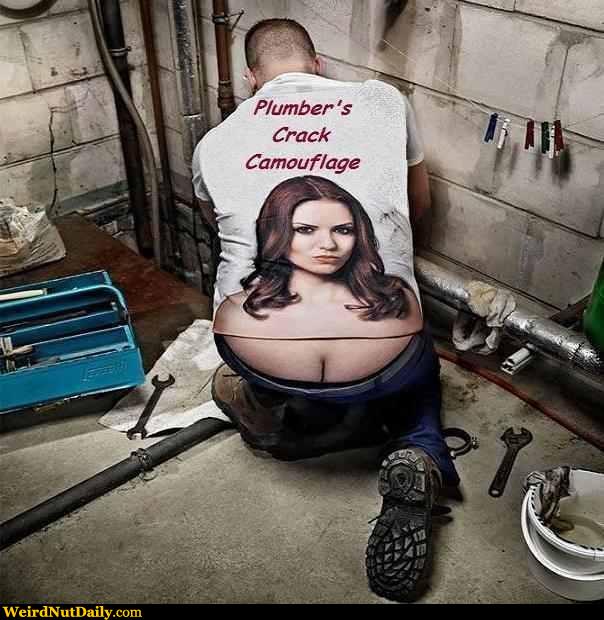 Plumber bending over wearing shirt of topless woman that makes his butt look like her boobs.
Pictures from Other Sites
Random Pics
How to Deter a Robber, 101

Dog Hammock Fail

Back to Basics Cat Scan

Your FB Status Can Wait

It's a Man, It's a Fish, It's a ????

Sexy Beard Splash

I made it thru the cat door

Enter the Dojo is BACK

Spam Parking

Broke Bus