Sponsor Pictures
Meanwhile, in Russia

Vladimir Putin riding a shark.
Pictures from Other Sites
Random Pics
This Dinner Is Going to Take a LOOONG Time

Run Prince Charles!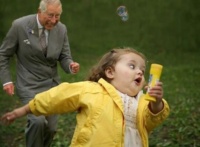 When Dogs Drink...

You're Going to Need AC in Hell

Unicycles, Bicycles, Tricycles... What is THIS?

Aww! Chewbacca Was So Cute!

Dog Trapped In Cat's Body

And The Best Supporting Actor For Breaking Bad...

You're the Rason Mom Drinks

Someone Thought This Was a Good Idea?!