Sponsor Pictures
Mankini

Guy with "bikini" shaved into his chest hairs surrounded by girls.
Pictures from Other Sites
Random Pics
Cat, Dog, Suglasses, Nothing Cooler.

KITH

Face to Wall

The Original Hater

Sharks Just Want to Hug!

Too Cheap to Buy Tickets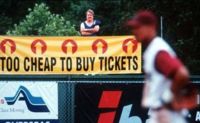 Kill the Spider!

Do You Know What Time It Is?

But it's mine...

The Best Supporting Gnome Award Goes To...