Sponsor Pictures
A Puppy Isn't Bacon

Vegetarian billboard with pig and puppy on it: Why love one but eat the other. Answer: Because one isn't full of delicious bacon.
Pictures from Other Sites
Random Pics
A Heart, Not an MP3 Player

Justin Bieber Making The Most Out of Jail

Fruit & veggies owl

Kick to the groin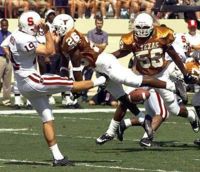 Cat Face Plant

These All Look Better Than The Cars

Ever Wonder What Santa Looked Like as a Baby?

Fancy Crab

Because Who Needs Physics

Strangle Me Elmo